Results center
Browse reports, presentations, media files and
key
performance
indicators
.
Check it out
Recent news and current reports:
12-04-2021

CR 4-2021 Orange Polska partners with APG to rollout fibre network to 1.7m households through a 50/50 joint venture valued at PLN 2,748m.

Download PDF Download Slide
Since 1998, Orange Polska has been listed on the Warsaw Stock Exchange. It is included in the WIG 20 index and the responsible companies index – WIG-ESG (formerly Respect Index).
Since 2002, Orange Polska has been a member of SEG (the Association of Stock Exchange Issuers).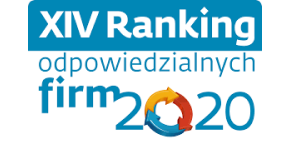 Orange has been present in the Ranking Odpowiedzialnych Firm  (Responsible Companies Ranking) since 2009, where it ranks high every year (2018 – 3rd place, 2019 – 2nd place).
Orange Polska has been receiving the Top Employer certificate invariably since 2015.
Would you like to receive e-mail updates?
Stay informed about newest reports, conferences & events.
Sign up